2 cups Brown Sugar
1 cup Margarine or Butter
1/2 cup White Karo Syrup
1 tsp. Salt
1 tsp Baking Soda
5 quarts popped corn (I use 1 bag buttered microwave popcorn then the rest air popped).
In medium sized saucepan bring brown sugar, margarine, syrup and salt to a boil and boil for 5 minutes. Remove from heat and add baking soda. Pour over popped corn. Stir well then place on cookie sheet. Bake at 200 degrees for 1 hour, stirring every 10 minutes.
This recipe came from Jim's mom. When your not wanting the sticky version of caramel corn, this is the one to use. To get the kids involved, let them pop the corn and measure it.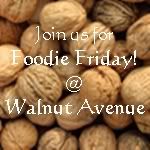 The Little Brick Ranch