Spudnuts
1 qt. milk
1 c. sugar
1 c. shortening
1 tsp. baking soda
1 tsp. baking powder
1 tbsp. vanilla
2 pkg. yeast
1 c. warm potato water
1 c. mashed potato
Mix the above ingredients and let set about 30 minutes or until foamy.
Then add:
4 well beaten eggs
1 tbsp. salt
12 c. flour
Knead, let rise until double in size. Roll out about 3/4" thick, cut as for doughnuts. Let rise until double in size. Cook in hot oil or shortening. While still hot dip in glaze.
Glaze recipe:
1/2 c. boiling water
1 lb. powdered sugar
2 tbsp. butter
2 tbsp. vanilla
If you want to share with
alot
of people....do the full recipe. If you just want to share with
several.....
do half the batch. The full recipe made just over 150 with about 3 doz donut holes.
This is an easy recipe that makes you think you are eating Krispy Kremes. But, it is very time consuming. I always make sure Jim is around to help me so one of us can cook them while the other glazes them.
I remember Mom and some of the Aunts making Spudnuts for the elementary Halloween party. Homemade "SPUDNUTS" melt in your mouth! So YUMMY!
*This recipe came from my CD of 1 Million Recipes.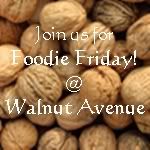 Prairie Story Recipe Swap Thursday